General information

| | |
| --- | --- |
| Genre | comedy, Soundtrack, funny, pop, covers |
James Eugene "Jim" Carrey (born 17 January 1962 in Newmarket, Ontario, Canada) is a Canadian comedian and film actor. He is most famous for his manic, slapstick performances in comedy films such as Ace Ventura: Pet Detective, Dumb & Dumber, Liar Liar, and Bruce Almighty. Carrey has also achieved critical success with dramatic roles in films such as The Truman Show, Man on the Moon, and Eternal Sunshine of the Spotless Mind.
As a musical artist, he has recorded cover versions of Jefferson Airplane's "Somebody to Love", the classic rumba song "Cuban Pete" and the Christmas song "You're a Mean One Mr. Grinch", featured in the films Cable Guy, The Mask and Dr. Seuss' How the Grinch Stole Christmas, respectively. Outside of film performances, he contributed a version of The Beatles' "I Am the Walrus" for the George Martin tribute album In My Life.
Source
Top Tracks
| | | |
| --- | --- | --- |
| 1 | | You're A Mean One Mr. Grinch |
| 2 | | I Am the Walrus |
| 3 | | Somebody to Love |
| 4 | | Reindeer (Dialogue) |
| 5 | | Cuban Pete |
| | | |
| --- | --- | --- |
| 6 | | Grinch Schedule (Dialogue) |
| 7 | | You're A Mean One Mr. Grinch - From "Dr. Seuss' How The Grinch Stole Christmas" Soundtrack |
| 8 | | Cuban Pete (Arkin Movie Mix) |
| 9 | | Christmas Means More (Dialogue) |
| 10 | | How Wealthy People Laugh |
Top Albums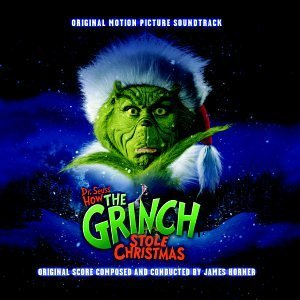 How The Grinch Stole Christmas